Future Promise Students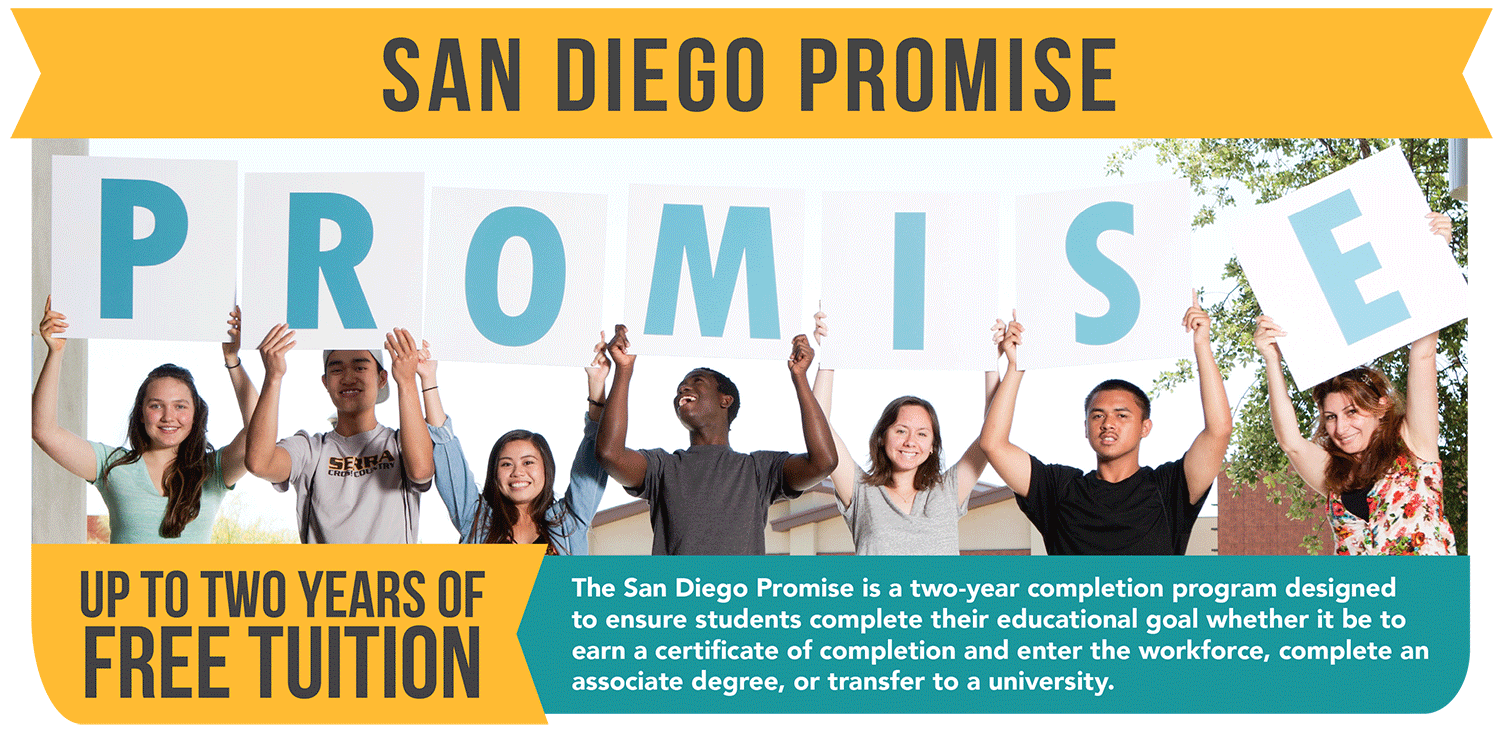 Apply for the
San Diego Promise
---
Benefits
Up to two years of free tuition and health fees
Book grants for eligible students
Access to Peer Mentor/Success Coach
Individualized counseling and guidance support to help you complete your educational goals
Eligibility
Must be a first-time college student
Must be Class of 2020 high school graduate (H.S. Diploma or GED)
Must be a California resident or AB 540 eligible
Must enroll in a minimum of 12 units each semester (does not apply to DSPS students with eligible academic accommodation)
Must maintain a 2.0 college GPA
---
Program Requirements
Attend an on-campus Promise orientation
Sign a Promise contract
Enroll in at least 12 units by August 31, 2020
Meet with a counselor each semester
Complete a comprehensive education plan by the end of your first year
---
apply
Complete steps 1-4 by June 11th for priority registration and admission to the program.
Step 1: Complete a Fall 2020 application for admission at City, Mesa, or Miramar College.
Step 2: Complete a 2020-2021 FAFSA or California Dream Act application.
School Codes for FAFSA or Dream Act applications:
- City College: 001273
- Mesa College: 001275
- Miramar College: 014172
Step 3: Complete a Promise application.
Step 4: Complete an online orientation and meet with a college counselor for an abbreviated education plan.
Step 5: Attend an on-campus Promise orientation and sign your Promise Contact.
---
Contact Information
For additional information on the San Diego Promise Program, please contact our Outreach offices: