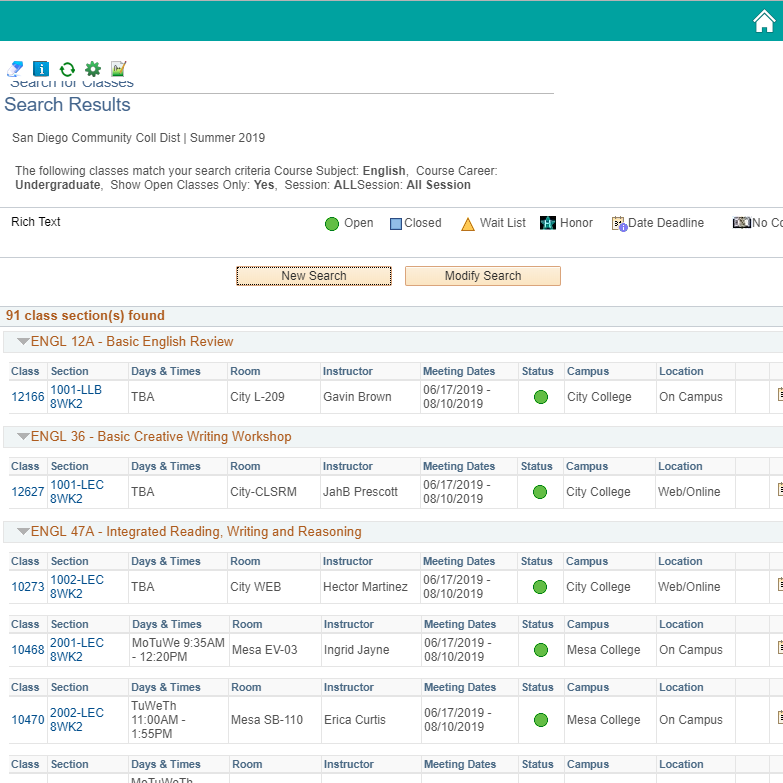 Summer 2019 schedule is now live
On April 9th, the new online class schedule will be available through mySDCCD. Visit the class schedule by going to: http://classschedule.sdccd.edu.
Students with a mySDCCD account can also login to mySDCCD and click on "Class Search" in the College Student Dashboard.
mySDCCD Requirements:
Because of new technologies associated with mySDCCD, students are highly encouraged to do the following prior to accessing the class schedule:

Students will still use Reg-e to search the Spring 2019 class schedule as well as conduct all Spring 2019 activities (e.g. register for late start classes, view grades, order transcripts).

Students will use mySDCCD to search the Summer 2019 class schedule. Eventually all Summer 2019 activities (e.g. registering and paying for classes, viewing your financial aid, and updating student information) will be done through mySDCCD.