Alerts & News
College police spread Holiday cheer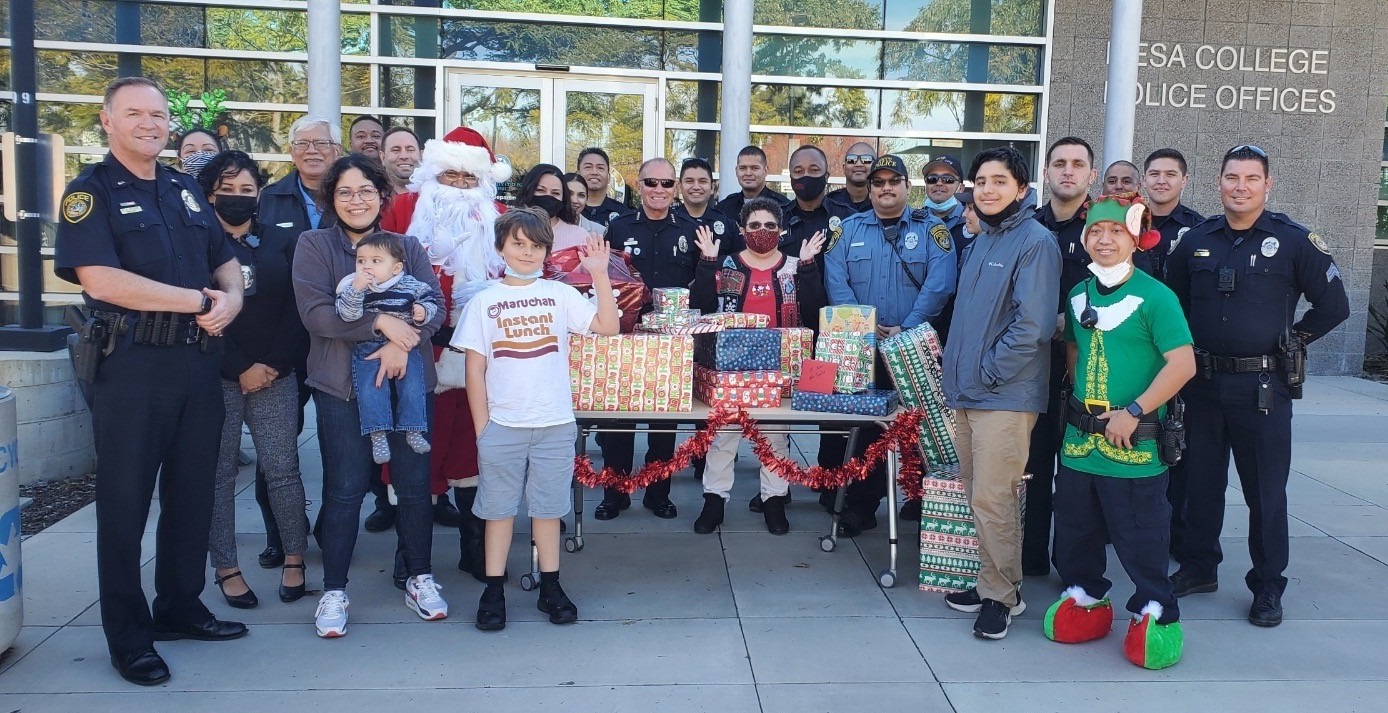 Jan. 4, 2022 - Throughout the year, the SDCCD Police Department participates in numerous community events, with holiday events being a favorite.
The season of giving back to the community, especially to our SDCCD community, is particularly special during this time. Thanks to the generosity of the SDCCD Police Department staff, a Mesa College family was sponsored with Christmas gifts for the entire family. Spreading a little joy during these difficult times undoubtedly brightened the family's day.
College Police celebrate annual Shop with a Cop event with local students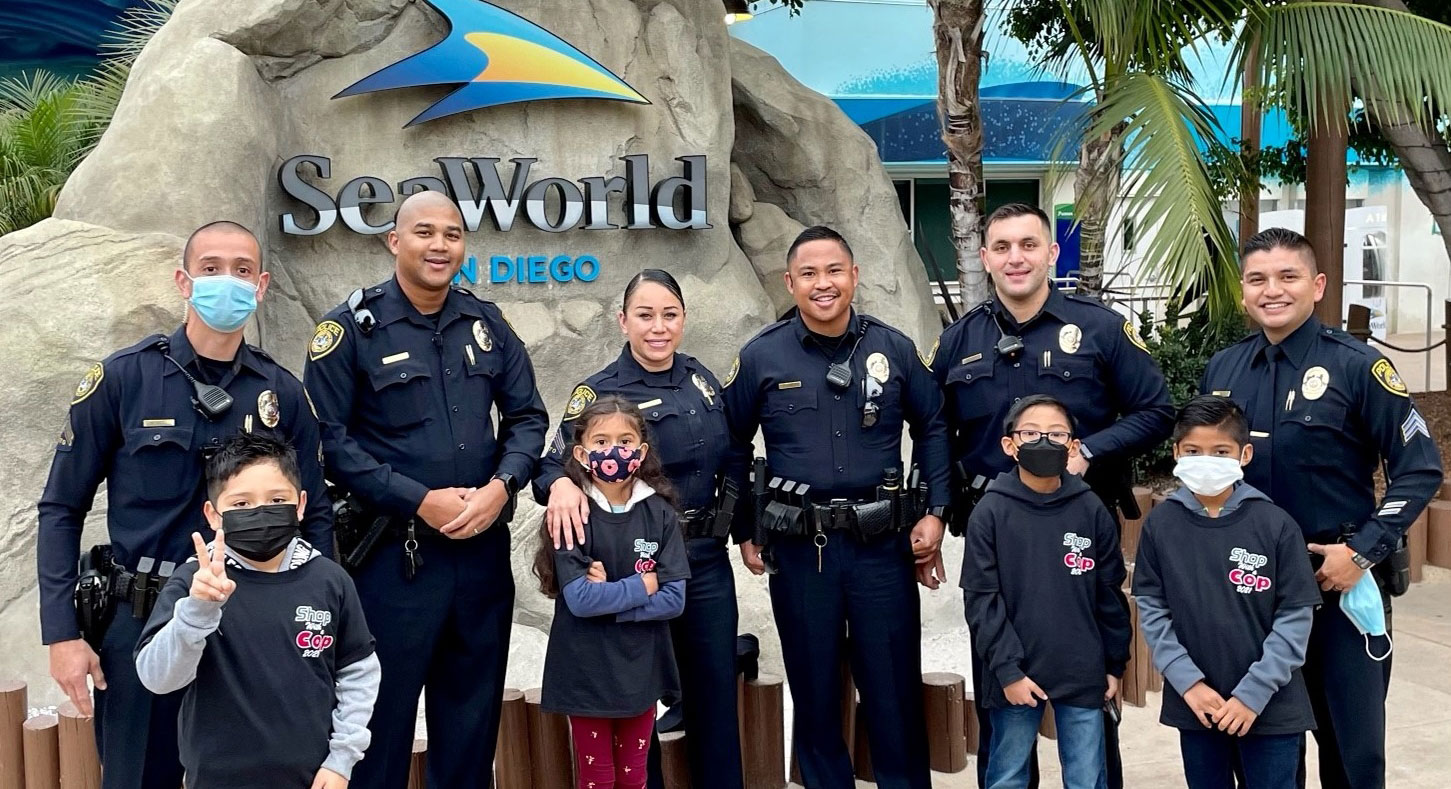 Dec. 13, 2021 - The San Diego Community College District's Police Department joined the annual Shop with a Cop event that aims to provide children with a happier holiday season and encourage positive relationships with police.
This year SDCCD College Police spent about half the day creating friendships with the students and their parents. The Sergeant, Officers and students all had breakfast together at SeaWorld, attended a private dolphin show and concluded the fun-filled day with a $200 plus shopping spree at Target. Each of the children's families were also gifted four Sea World tickets. For this year's Shop with a Cop, more than 300 uniformed officers from over 30 local, state, and federal agencies volunteered their time and partnered with a deserving child, selected from local schools. The event is sponsored by local law enforcement agencies, SeaWorld, Target and STAR/PAL.
On patrol with College Police during COVID-19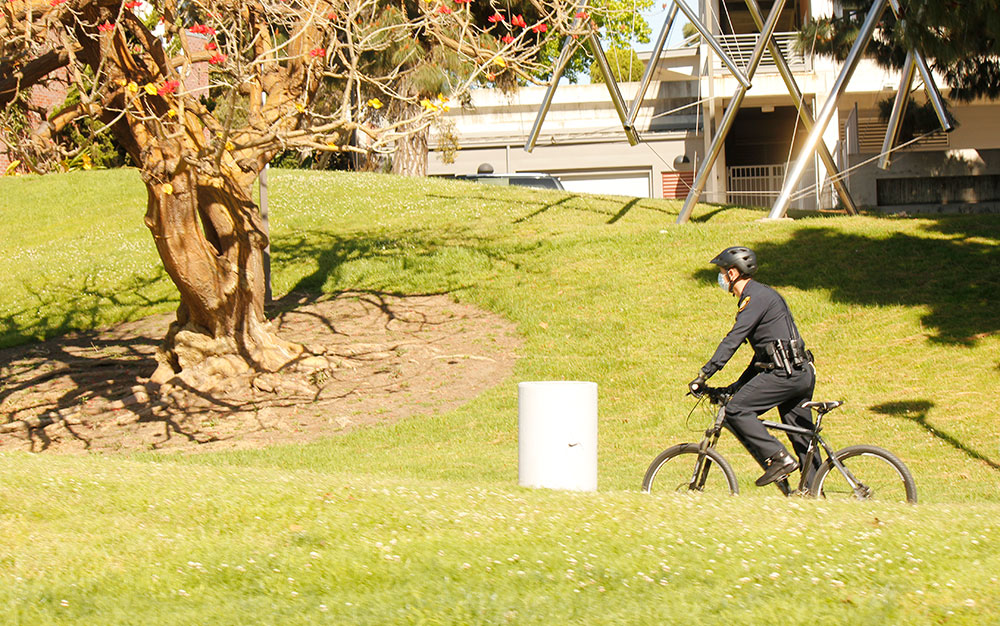 April 20, 2020 - Daily briefings are held outside with officers stationed at least six feet from each other, hand sanitizer at the ready, face masks firmly in place. Welcome to the San Diego Community College District Police Department during the COVID-19 pandemic.
Campuses are near vacant, but police are among the essential employees who aren't taking any time off. They've remained busy doing everything from checking on unoccupied buildings to asking people taking their dog on a campus walk to move along.
"All of our sworn officers and all of our uniformed community service officers remain on duty," said Police Chief Joseph Ramos. "It's been a little slower, we've been more proactive patrolling the campuses rather than responding to calls, but we are here." Read More.