Strategic Plan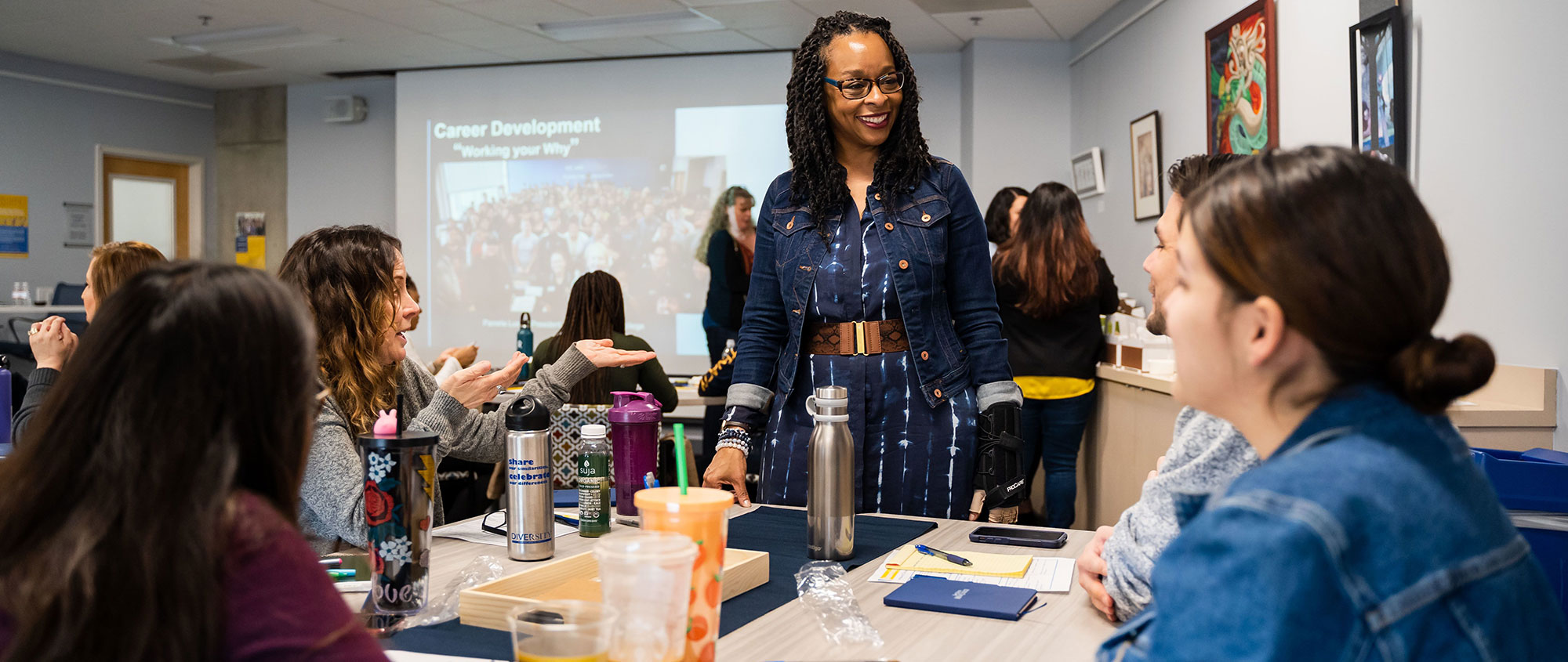 The San Diego Community College District has initiated a strategic planning process that will help shape the district's future mission, vision, and direction. The SDCCD strategic plan will serve as a roadmap that guides district activities over the next five years. A key focus of the plan will be how the district can fulfill its commitment to equitable outcomes for the 100,000 students it serves annually.
The public and all members of the SDCCD community, including students, faculty, classified professionals, and administrators, are invited to participate in the strategic planning process. The survey will be available May 19.
See the District Strategic Plan Background Information presented at the charrettes meeting.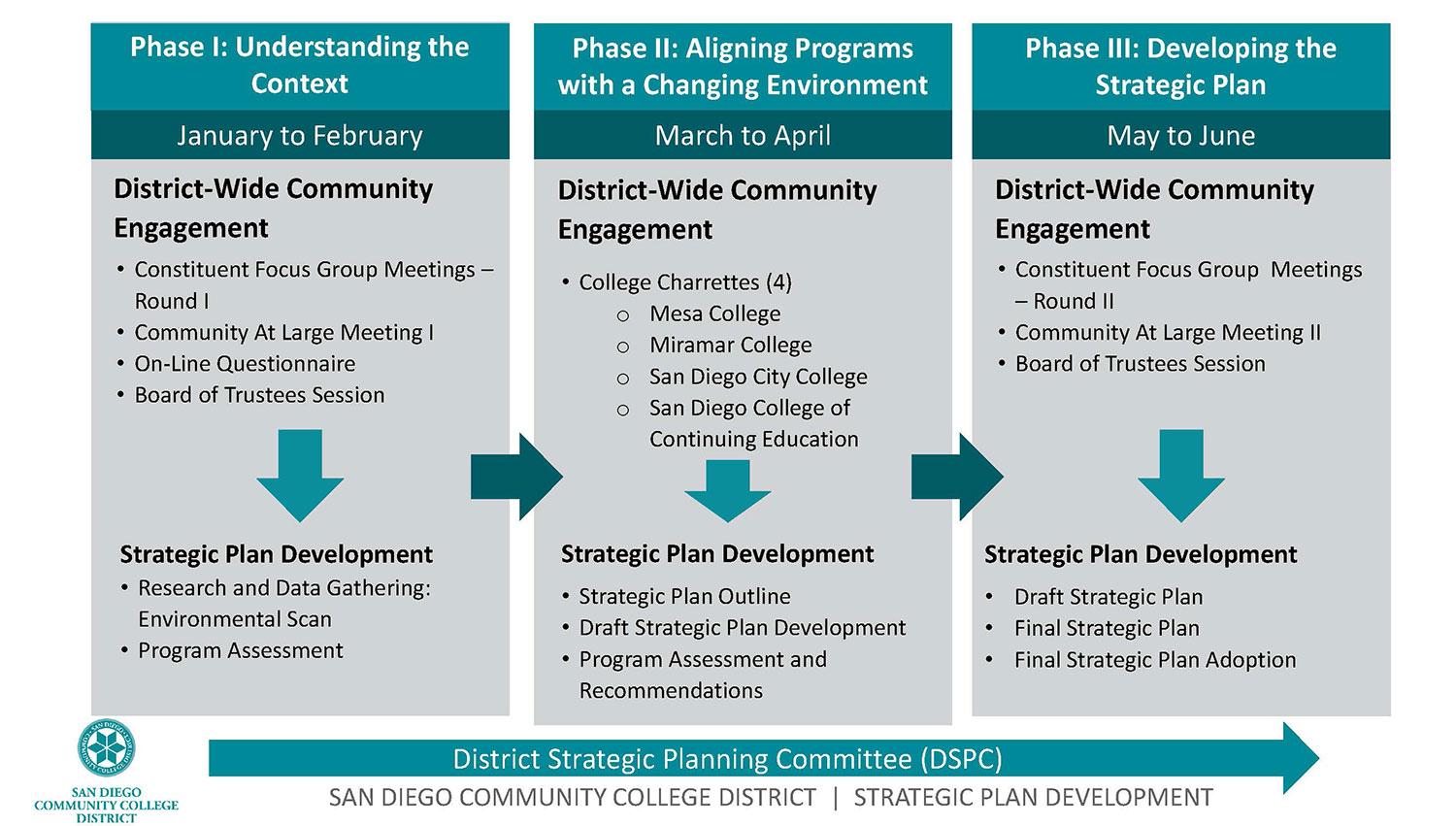 SDCCD Strategic Plan Meeting Schedule
Meetings
Chancellor's Cabinet - January 18, 2022
Board of Trustees - January 27, 2022
District Governance Council (DGC) February 2, 2022
SDCCD Corporate Council February 4, 2022
District Strategic Planning February 10, Noon – 1:30 p.m.
Management Association February 10, 4 – 5 p.m.
Trustee Advisory Council (TAC) February 17, Noon – 2 p.m.
Community at Large March 1, 4 – 6 p.m.
Budget Planning & Development March 2, 1 – 2:30 p.m.
Student Services Council March 3, 10 – 11:30 a.m.
United Student Council March 3, 4 – 5 p.m.
City College Charrette March 14, Noon – 3 p.m.
Mesa College Charrette March 15, 2:15 – 3:45 p.m.
Miramar College Charrette March 16, 9 a.m. - Noon
District Office Charrette March 22, 3 – 5 p.m.
Continuing Education Charrette March 23, 2 – 5 p.m.
Corporate Council Mtg. 2 May 13, 9 – 10:30 a.m.
Scheduling in Progress
San Diego Promise Development Committee
Academic Senate Presidents
Classified Senate Presidents
Curriculum and Instructional Council
District Marketing and Outreach Committee
Management Services Council
Supervisory and Professional Administrators Associations (SPAA)
Archive of announcements/resources
Announcement of Community Meeting - February 3, 2022
District Strategic Plan Background Information presented at the charrettes meeting.


Contact
For more information about the SDCCD Strategic Plan, contact Vice Chancellor, Educational Services, Susan Topham at VCES@sdccd.edu.