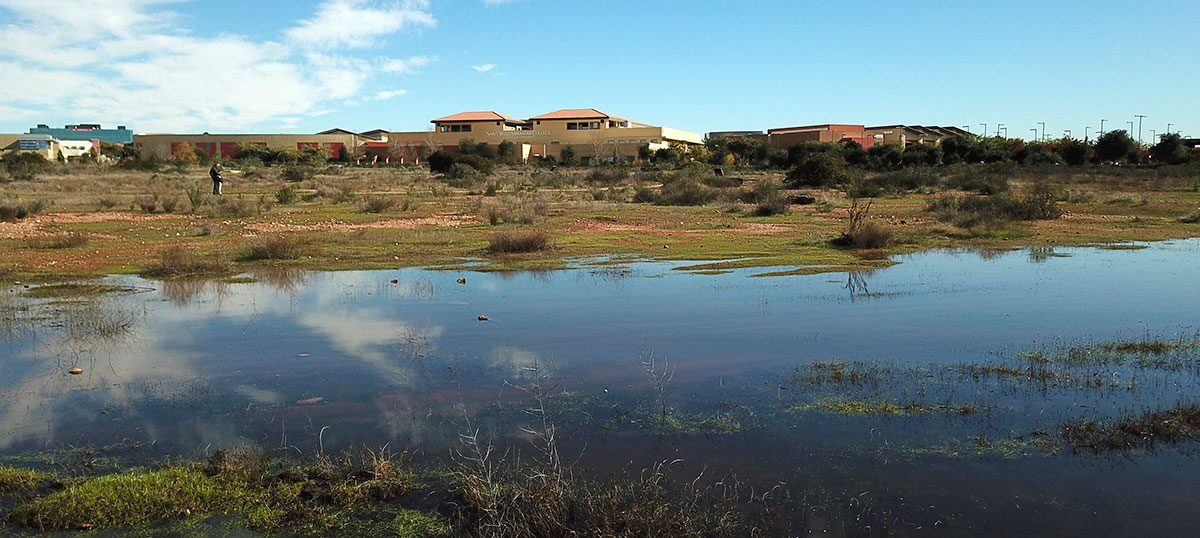 Inspired spaces - Best spots on campus
January 31, 2020

|
In the rush to get to class, sometimes it's nice to slow down and enjoy the views.
Ask San Diego Community College District Architect Lance Lareau what his favorite space is among the District's various campuses and he will tell you that is like asking him to choose a favorite child — it is too difficult to call out just one.
Lareau, who has worked at the District since 2006, said one of the biggest challenges of his job is to figure out how to get students to stay on campus and collaborate — especially at community colleges where students are traditionally commuting. "As architects, we try to create spaces that are cool, inspirational, and nice to hang out in," he said. "It's a thoughtful process."
Look around City, Mesa, and Miramar colleges, or any one of Continuing Education's seven campuses and you will find much more than just classroom spaces. According to Lareau, there are spaces for individuals, small groups, and big groups both indoors and out, and it is his job "to make the space a space you want to be."
Whether it's enjoying skyline views from the City College's lush Seeds@City Urban Farm, people watching in the lobby of Continuing Education's Mid-City Campus, grabbing a bite to eat at Mesa Commons, or learning about endangered San Diego Fairy Shrimp in the Vernal Pools at Miramar College, here are some favorite spaces around the SDCCD.