SDCCD ties for highest score in School Bond Transparency report
September 18, 2020

|
The San Diego Community College District was among 17 local school and community college districts to be awarded an A- in the San Diego County Taxpayers' Education Foundation's 2020 School Bond Transparency in San Diego County Summary Report – the highest grade awarded in this year's report.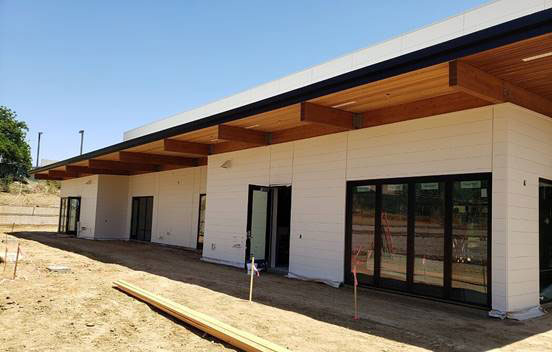 SDCCD was one of 25 districts included in the report, with districts rated on the accessibility and timeliness of key reports and information on their bond programs, including lists of project descriptions, progress and itemized expenditures, oversight committee members, contact information and committee vacancies, posting of committee meetings and minutes, bond fund annual reports and annual audits, and archives of annual reports.
SDCCD has consistently scored among the top districts in the Transparency Scorecard, earning a perfect score in three of the past five years, and an A- in several previous reports. For this year's report, the Taxpayers Association had required districts to pass a resolution on performance audits, and have audits adhere to new standards developed by the group. None of the 25 districts met the new requirements in time.
"The San Diego Community College District is deeply committed to the transparency and accountability of our bond program," said Constance M. Carroll, SDCCD Chancellor. "Our Citizens' Oversight Committee has been diligent and thorough in its review and reporting, and in helping us ensure information about the bond program is accessible and timely."
"We are proud to have earned the trust and confidence of San Diego voters and taxpayers who approved Propositions S and N, and allowed us to transform our campuses, sometimes dramatically so, enabling us to provide world-class academic and career training facilities for all San Diegans," she added. "These monies have also allowed us to invest in our local workforce, providing thousands of prevailing wage jobs for local contractors and craftspeople."
The overwhelming majority of bond contracts have gone to firms within San Diego County – typically averaging between 76-80% each year.
In its report, the Foundation cited SDCCD's oversight committee as one of the "most transparent ICOCs as models for success" and that by following its methods for proper and timely dissemination of information, "new ICOCs can more easily establish themselves as transparent."
The $1.555 billion Propositions S and N construction bond program has provided for new state-of-the-art instructional and career training facilities, major renovations, and campuswide infrastructure projects at City, Mesa and Miramar colleges and seven Continuing Education campuses throughout San Diego. Projects include 36 new buildings, 18 major renovations, four expansion or additions, and approximately 60 infrastructure, parking, and public safety projects.
The final Propositions S and N building project is a new Child Development Center at City College, currently under construction and expected to be completed later this fall. A new quad at Mesa College will be the final infrastructure project. Construction is expected to begin in November.