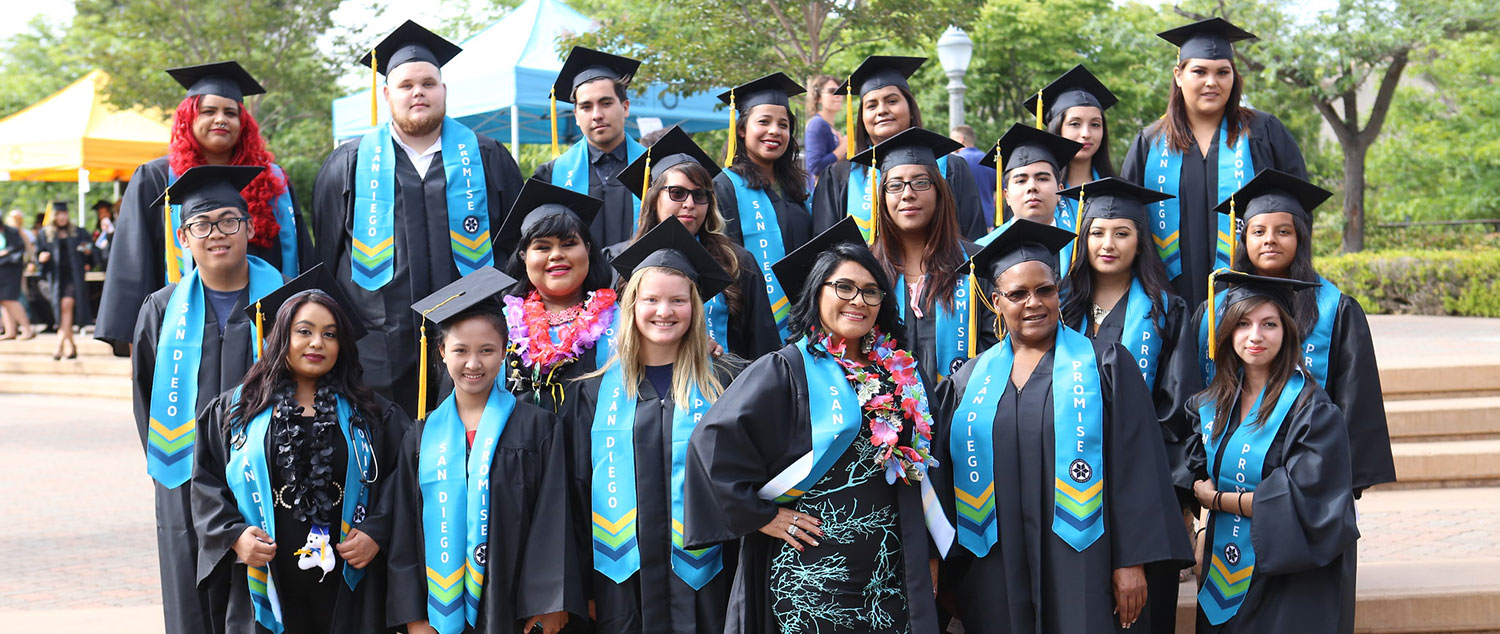 San Diego Promise helps adult students go to college tuition-free
September 13, 2021

|
As summer winds down, students across the nation begin a new school year. For 30 adult graduates from San Diego College of Continuing Education, the fall semester symbolizes a monumental milestone, or the opportunity to start a college degree with the help of the San Diego Promise.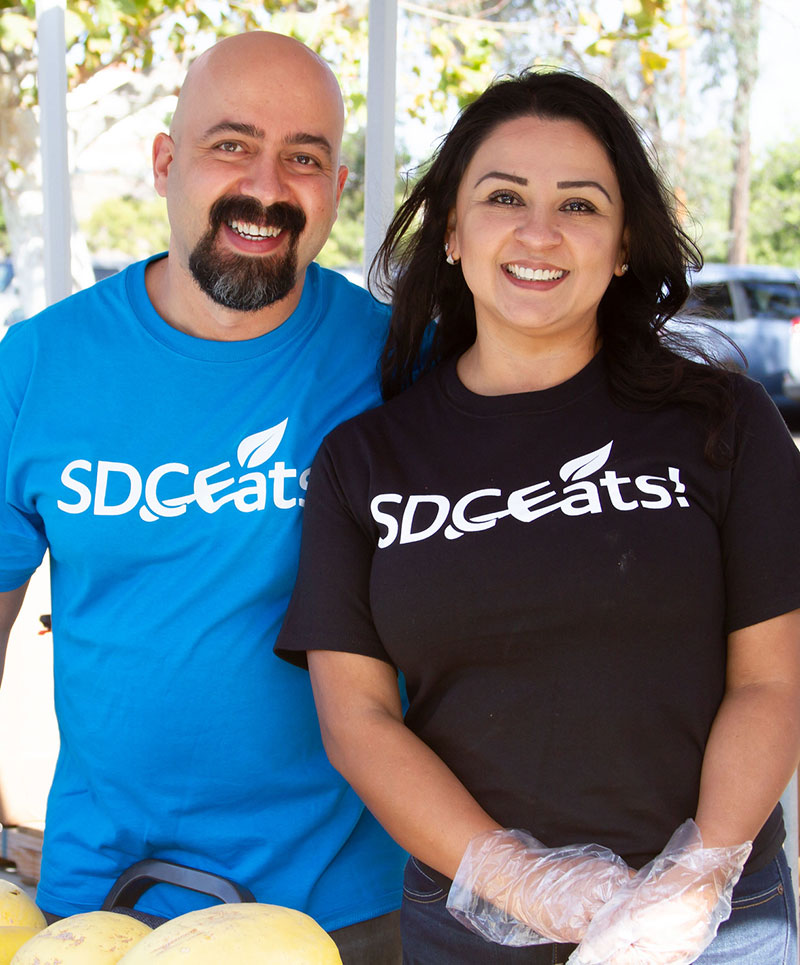 Launched by the San Diego Community College District (SDCCD) in 2016, the San Diego Promise allows students at San Diego City, Mesa, and Miramar colleges to attend tuition-free with access to textbook grants and specialized counseling. The College of Continuing Education, which is the noncredit college within the SDCCD, is the only noncredit college in the nation that provides pathways for adult students to enroll in a Promise program.
The college's 30 graduates are joining approximately 1,532 recent high school graduates and 1,481 second-year Promise students this fall as part of the San Diego Promise's 2020-21 cohort.
Typically, noncredit students are not eligible for Promise programs because state funding is limited to recent high school graduates. However, the SDCCD utilizes funding from private donors to support 30 adults each year who are making the transition to the district's colleges from the College of Continuing Education.
"The College of Continuing Education is committed to providing access to the San Diego Promise by non-traditional students returning to college after some absence from education. They are not current high school graduates," said Stephanie Lewis, Dean of Career and College Transition for the San Diego College of Continuing Education. "Our program also provides students who are English language learners and immigrants an opportunity to attend college tuition-free."
The San Diego College of Continuing Education is one of the state's largest providers of free workforce training. Students pursue a professional certificate across 80+ high-growth workforce sectors that lead to livable wages, including Healthcare, Information Technology, and Skilled and Technical Trades, earn a high school diploma/equivalency or take English as A Second Language (ESL) and Citizenship classes.
Many enrolled students have dropped out of high school as teenagers and are coming back to school for the first time, decades later. Others may identify as immigrants, refugees, formally justice-involved or opportunity youth.
"Adult learners can face unique barriers out of their control that prevent them from moving forward. They require different support systems than traditional students," said SDCCD Chancellor Carlos O. Turner Cortez. "The San Diego Promise provides a clear pathway and critical resources that lead them toward upward socioeconomic mobility."
66% of former adult students from the College of Continuing Education met both the unit and GPA requirements in fall 2020 compared to 59% of non-former College of Continuing Education promise students in fall 2019.
For many, the College of Continuing Education is their pathway to earning a college degree or certificate. The college is the largest student feeder for the district's credit colleges — 4,469 students made the transition in 2019-20, far more than any local high school.
Aurora Alvarez one of the students who made the transition and is now benefiting from the tuition-free program.
She enrolled in ESL classes seven years ago at the College of Continuing Education after moving with her son to San Diego from Mexico seeking asylum.
When Alvarez arrived in the states, she was 44. She was determined to learn English but never thought she would be able to pursue a college education again.
Alvarez achieved a high school diploma in Mexico and later worked as an assistant educator, teaching biology to middle school students. "I started to try college, but my mom passed away and I left school to take care of my dad who had cancer," she said.
Returning to the classroom twenty-three years later at the College of Continuing Education, Alvarez excelled in her studies completing beginner and advanced levels of ESL and two business certificate programs. There she was encouraged to apply for college and the San Diego Promise.
"My instructors and counselors would always tell me I was ready to go to college. I kept thinking I was too old to start taking classes again and that my English was not good enough." she said.
In August, Alvarez applied for and was accepted into the Promise. Two weeks later, she started classes at San Diego City College where she is studying psychology while working at the College of Continuing Education serving immigrant and refugee students.
Her hard work made an impact on her son. He was accepted into the San Diego Promise in 2019 after graduating from high school. Since then, he graduated from San Diego Mesa College and transferred to San Francisco State University.
"I don't know what our story would be without the San Diego Promise," said Alvarez. "Before the College of Continuing Education, I honestly thought we wouldn't make it, school in this country is so expensive."