SDCCD graduates share stories of success and determination
May 10, 2021

|
The San Diego Community College District is where dreams come true. Just ask Linda Valdez-Lopez, Salma Ocana Madrigal, Kevin Hazel, and Mugabe Miller, graduates in the Class of 2021 who have found the skills, education, and confidence to further pursue their ambitions and impact the world.
They are among the students earning more than 12,500 degrees and certificates this year from City, Mesa, and Miramar colleges, and the San Diego College of Continuing Education. Here are their stories.
Mugabe Miller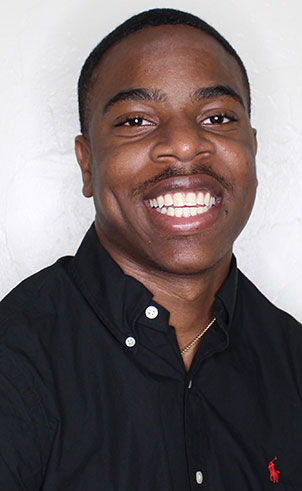 City College graduate Mugabe Miller is heading to UCLA on his way to becoming a doctor.
Miller, who grew up in Encanto and attended Mount Miguel High School in Spring Valley, had spent a year at the College of Wooster in northern Ohio before returning home a year later because of pressing family issues. After earning an emergency medical technician certificate from National University, he enrolled at City two years ago as a full-time student who would find himself working up to 96 yours a week as an EMT during the height of the COVID-19 pandemic.
"It was crazy, but I'm pretty determined," said Miller, 21, who is earning an associate degree in psychology and turned down offers from UC San Diego and UC Davis in favor of UCLA.
He graduates with a 3.9 GPA, which would have been perfect had he not been called to work on the day of a chemistry final.
Miller credits the Umoja program for much of his success.
"We all come from similar backgrounds, so everyone understands you and everyone wants you to succeed," he said. "All of that serves to set expectations of excellence."
That expectation of excellence led Miller to earn scholarships and grants that are covering his cost of attending UCLA.
"Every professor I've had at City has been great," he said. "The staff has been super caring, and there are a lot of clubs and organizations you can get involved with. It's just a wonderful environment.
"City definitely built my confidence. When I first started here, I really didn't know all this would be possible."
Kevin Hazel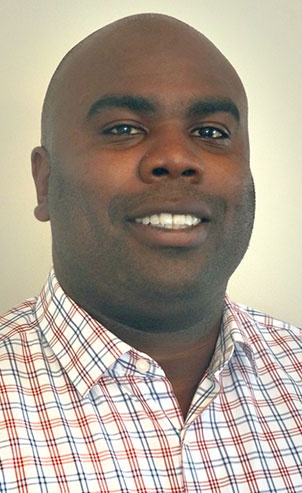 Kevin Hazel played football for bowl-bound University of Cincinnati, worked as a correctional officer in Ohio, and later served as a recruiter for a pair of professional staffing agencies. Hazel, 38, didn't find what he was looking for, though, until he enrolled at the Mesa College Physical Therapy Assistant program, from which he graduates this spring with an associate degree and which provided him with the skills to launch his new career even before he earned his diploma.
The Chula Vista resident came to Mesa College for reasons that include its modern facilities, its professional staff, its clinical requirements, and its low cost. It also is the only community college physical therapy program of its kind in the region. What Hazel found at Mesa included more than an education to set himself up in a profession paying an average annual wage of $70,000 in San Diego County.
"Mesa College provided me with the opportunity to develop leadership capabilities that I may not otherwise have had," Hazel said.
Those leadership capabilities include being active with the National Association of Black Physical Therapists and the American Physical Therapy Association. He also is the only student named to the California Physical Therapy Association Diversity Affairs Committee. In addition, Hazel is the co-founder of Mesa's L.E.A.D program, which stands for leadership, equity, action, and diversity.
"Being a non-traditional student and having a different perspective from different life experiences has allowed me to pursue leadership positions in a different manner," said Hazel.
Salma Ocana Madrigal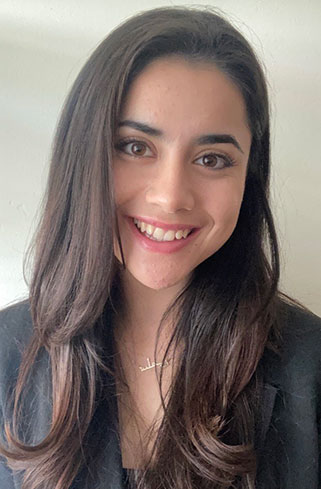 Salma Ocana Madrigal transfers this fall from Miramar College to San Diego State University, where she will major in international business. It is a path she would not have been able to afford had it not been for the tuition-free San Diego Promise.
"I went to an affluent high school in an affluent neighborhood, but that wasn't my situation at all," said the native of Tijuana who grew up with her mom in Rancho Bernardo. Indeed, Madrigal has been working a total of nearly 30 hours each week at two jobs since she was at Del Norte High School. "I always wanted to go to college, but I didn't know how I could afford it until I heard about the Promise," said Madrigal, who leaves Miramar with a 3.7 GPA. "In the end, it's up to you to hold yourself accountable and be responsible, but the San Diego Promise helps you keep on top of your academics with counselors who make sure you stay on the right track."
The first-generation college student earned an associate degree for transfer in business at Miramar College and is aiming for a career working abroad for an international company.
"Being in the San Diego Community College District is advantageous for a number of reasons, but a really important one is you have access to all three campuses in the district," Madrigal said. "If I can't get a class at Miramar, I can take that same class at City or Mesa, and I don't have to worry about the credits not being transferable. You don't have that at other districts."
Linda Valdez-Lopez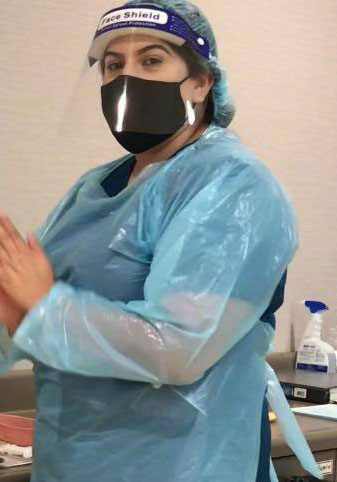 Linda Valdez-Lopez enrolled in college after graduating from Bonita Vista High School in 2011 but left just months later to take care of a terminally ill grandfather. "He took care of me when I was little, so it was an easy decision," said the 27-year-old resident of Chula Vista.
Now she's back, having completed several certificate programs at the San Diego College of Continuing Education, including Certified Nursing Assistant, Behavioral Health, Restorative Nurse Assistant, and Acute Care. She enrolls at City College in the fall with an eye on earning an associate degree in nursing before transferring to either San Diego State University or Point Loma Nazarene University for a bachelor's degree in the field.
Valdez-Lopez lauded the outpouring of support from the College of Continuing Education. "I knew I wanted to get into nursing, but as a first-generation college student, I didn't know how or what I needed to do," said the Board of Trustees Scholarship recipient.
"Everyone was extremely nice and very helpful, and not just the instructors, but also the office staff," Valdez-Lopez continued. "They all encouraged me to take more classes and go after more certificates and make myself more marketable, pointing out it would also make me more competitive in getting into nursing school."
Valdez-Lopez was working as an insurance broker when she decided to go back to school. After seeing the Cesar Chavez Campus in Barrio Logan, she knew exactly where she would start. "It's a beautiful, modern campus," Valdez-Lopez said. "Even during the pandemic when everything went online, the campus provided everything you needed."