Trustees appoint Geysil Arroyo to fill vacant governing board seat
February 9, 2021

|
Public health consultant Geysil Arroyo has been appointed to fill a vacant seat on the San Diego Community College District (SDCCD) Board of Trustees. The governing board made its decision during a special February 8 meeting.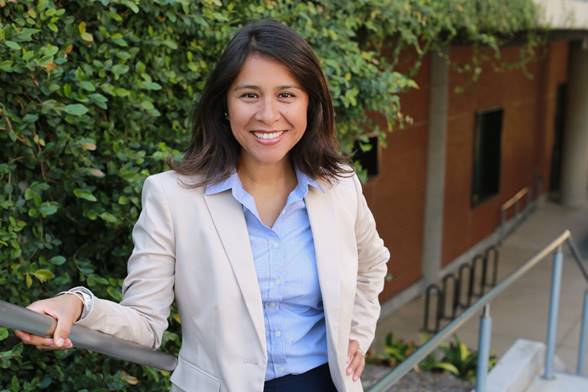 Arroyo, who grew up in Tijuana and San Diego and attended both San Diego City and Mesa colleges before matriculating to UC San Diego, earned a master's degree in public health from Columbia University in New York and serves on the San Diego County Health Services Advisory Board. She will serve on the Board of Trustees as the Area E representative.
The Area E vacancy was created when former trustee Sean Elo-Rivera was elected in November to the San Diego City Council. The Board of Trustees decided to appoint a replacement to fill the final two years of Elo-Rivera's term because they felt the appointment process afforded more opportunities to thoroughly review potential candidates and also because the cost of calling a special election, estimated at up to $650,000, was considered prohibitive.
At its meeting on December 17, the Board approved a timeline and a candidate application packet. The following day, the approved materials were posted on the SDCCD website. Applications, solicited publicly through notices in the local media and the SDCCD website, were due January 15.
Five qualified residents applied for the position. The Board of Trustees interviewed all five in open session during a special meeting held February 4.
"The Board of Trustees has been committed to filling the vacancy through a public, transparent process," said Board President Maria Nieto Senour. "The SDCCD welcomes Geysil Arroyo to the governing board as it navigates many challenges and finalizes its selection of a new district chancellor."
Arroyo will take the oath of office and join the Board of Trustees at the Board's next meeting on February 11. The next scheduled election for the Area E trustee is in November of 2022.
The public can watch the board meeting on the SDCCD's YouTube Channel.