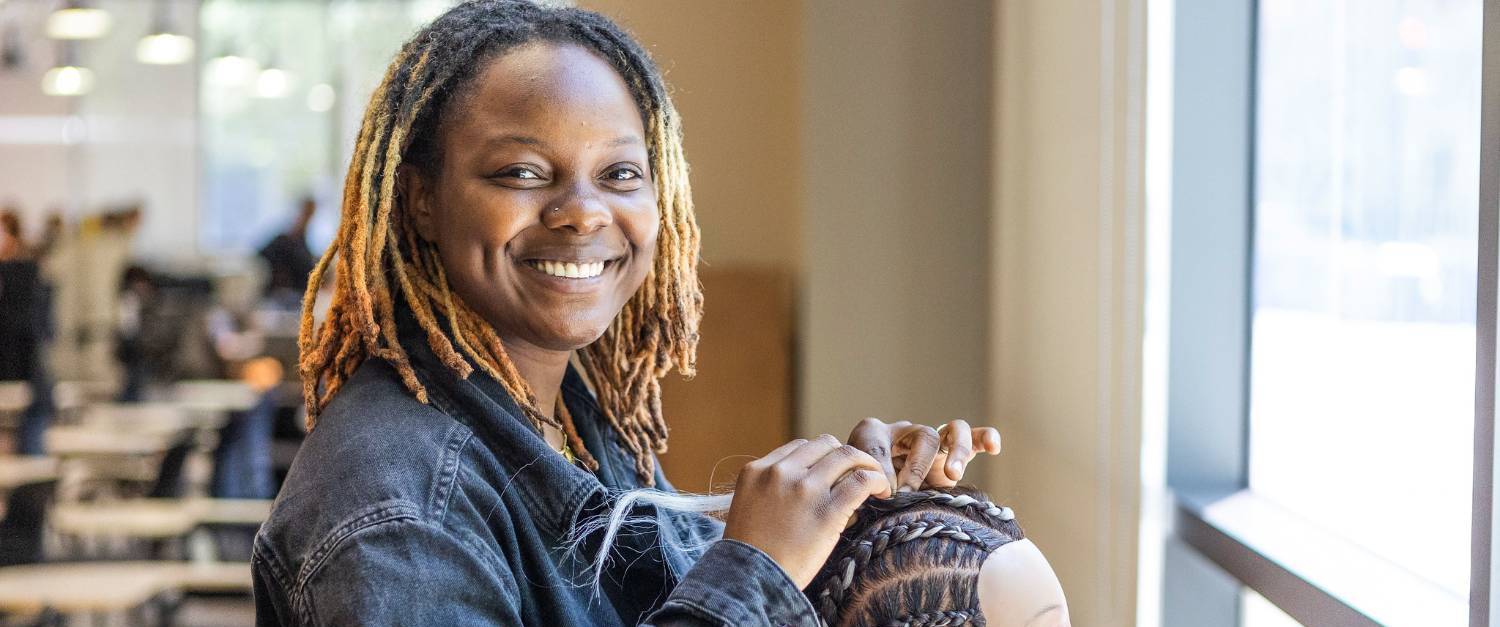 District's career education programs have $1.6B economic impact, study shows
August 8, 2022

|
A recent study found that the economic impact that the career education programs within the San Diego Community College District have on the region totals $1.6 billion ― the economic equivalent of hosting four Super Bowls.
The economic impact of the programs is wide-ranging, from training students for higher-paying jobs ― meaning they pay more in taxes ― to the employees and services that the district utilizes to provide top-quality programs. As a result of the added income to the area's economy, career education programs at the district's four colleges ― San Diego City College, San Diego Mesa College, San Diego Miramar College, and the non-credit San Diego College of Continuing Education ― support more than 19,000 jobs in the region.
"We know that our career education programs benefit our students," said Carlos O. Cortez, chancellor of the SDCCD. "This study demonstrates that they also provide an economic benefit to the region."
The study by Emsi Burning Glass (now Lightcast), a labor market data company, focused on the career education programs offered at the district's colleges. More than 300 career education certificate and degree programs are offered at the colleges, including accounting, cybersecurity, hospitality management, medical assisting, and welding technology.
The career education classes comprise about one-fourth of all the course sections offered at the colleges, with more than 28,000 students taking credit career education courses and nearly 8,000 taking non-credit career education courses.
The study found that the money students invest in their education is a far better deal than investing in the stock market. For every dollar that a student invests in a career education program at the district's colleges, that student will have a return of $6.20 in increased lifetime earnings ― an annual rate of return at 23.5%.
Taxpayers provided about $110 million in state and local funding for the district's career education programs, but more than $408 million in additional tax revenue is expected to be generated because of students' higher earnings and increased output from businesses. The study found that taxpayers will see a return of $4.23 for every tax dollar that is invested in the SDCCD career education programs, an annual return rate of 11.3%.
The state's economy benefits from having workers in well-paying jobs through additional income, added business income and social savings through lower crime rates and unemployment. The study found that California has a social benefit of $5.5 billion as a result of the district's career education programs.
The full economic impact study of the SDCCD's career education programs is available on the district website. It was completed as part of a regional assessment of career education program funded through the San Diego Imperial Counties Community Colleges Regional Consortium.
To learn more on career education programs available at SDCCD colleges, visit:
Mesa Career Technical Education