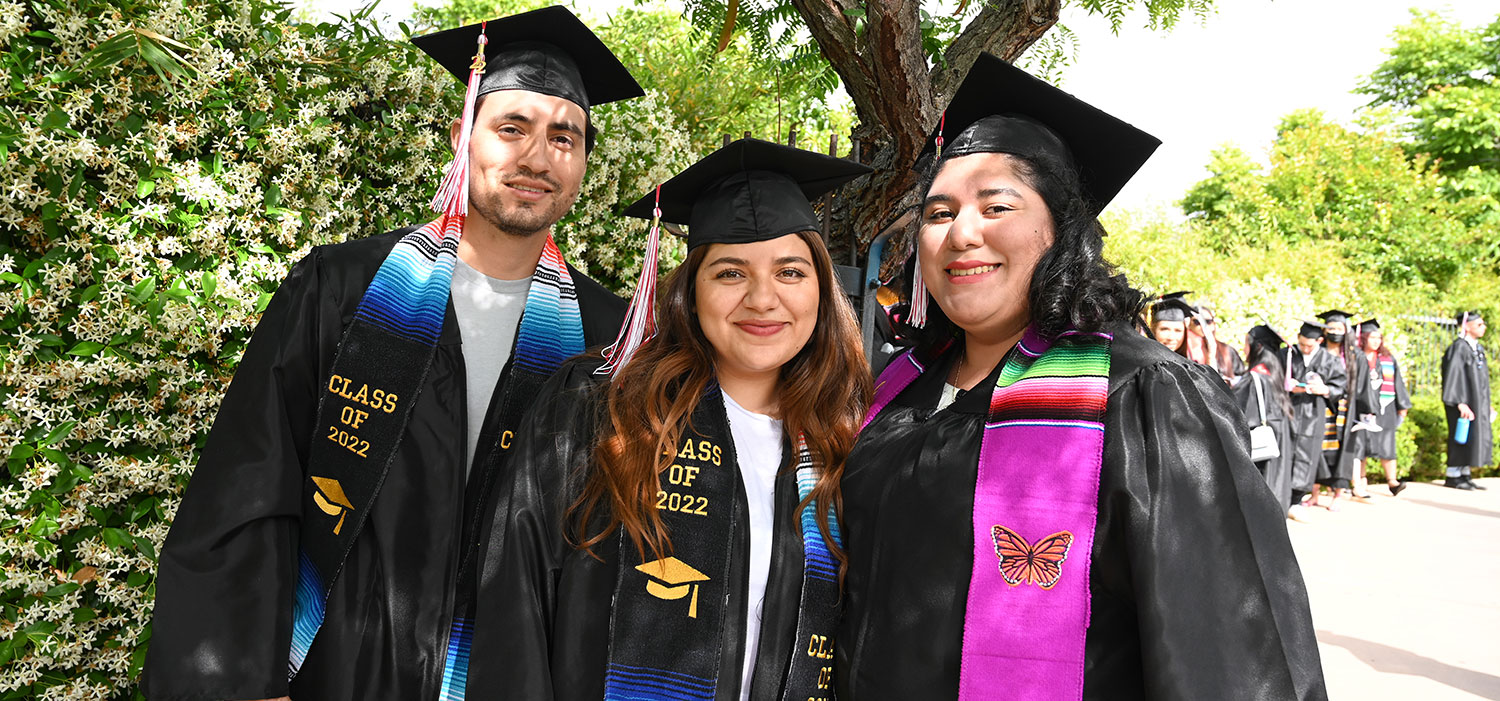 City, Mesa, and Miramar colleges ranked among top in U.S. for Hispanic students
November 15, 2022

|
San Diego City College, San Diego Mesa College, and San Diego Miramar College have been recognized as among the top 100 colleges in the country for enrollment of Hispanic/Latino students, according to a ranking by Hispanic Outlook on Education Magazine.
Among two-year colleges across the United States, San Diego City College was ranked 35th, while Miramar College was ranked 68th. Mesa College was ranked 45th for four-year colleges and universities.
The figures are based on enrollment during the 2020-21 academic year, using data from the U.S. Department of Education. Mesa is considered a 4-year college for data purposes because it offers a bachelor's degree in Health Information Management.
"The enrollment of Hispanic students at our colleges reflects our service to the San Diego community, which has a growing Hispanic population," said SDCCD Chancellor Carlos O. Cortez. "We're proud to serve this valued population and provide all our students with the services and resources they need to succeed in their education."
All three of the district's credit colleges have been designated as Hispanic Serving Institutions by the U.S. Department of Education, making them eligible for grant funding to expand and improve student access and completion. Each has made the success of Hispanic students a high priority. Highlights include:
- As the SDCCD's most diverse college, City College is proud to be formally designated a Hispanic-Serving Institution (HSI) by the United States Department of Education. The purpose of the HSI is to expand educational opportunities and improve the academic attainment of Latinx/Chicanx and low-income students, and to expand and enhance the academic offerings, program quality, and institutional stability of colleges and universities that are educating the majority of Hispanic college students.
- Mesa College was recently awarded a second Title III STEM grant titled, E3: Equity, Excellence, & Éxito. One of the biggest highlights in the first year of this grant was the Path to STEM Success summer orientation which increased the sense of belonging in the STEM fields among the students who identified as Latinx.
- Miramar College, along with its recent designation as a Hispanic Serving Institution, was awarded a $2.7 million DHSI/STEM Éxito Project grant from the U.S. Department of Education. The grant will allow the college to participate in the development of expanding programs and improving Latinx and low-income students' success outcomes, specifically in STEM fields.
- The SDCCD's noncredit college, San Diego College of Continuing Education, while not eligible for the Top 100 list, is deeply committed to serving its Latinx students, which make up 35% of its student body across seven campuses in San Diego.
The Hispanic Outlook on Education is a national monthly magazine that provides education news, resources and trends impacting students while maintaining a Hispanic perspective.
Editor's note: In addition to the SDCCD's three colleges, other San Diego institutions represented on the Hispanic Outlook Top 100 lists include Grossmont College (#72), Palomar College (#21), Southwestern College (#15), UC San Diego (#79), CSU San Marcos (#77) and San Diego State University (#38).