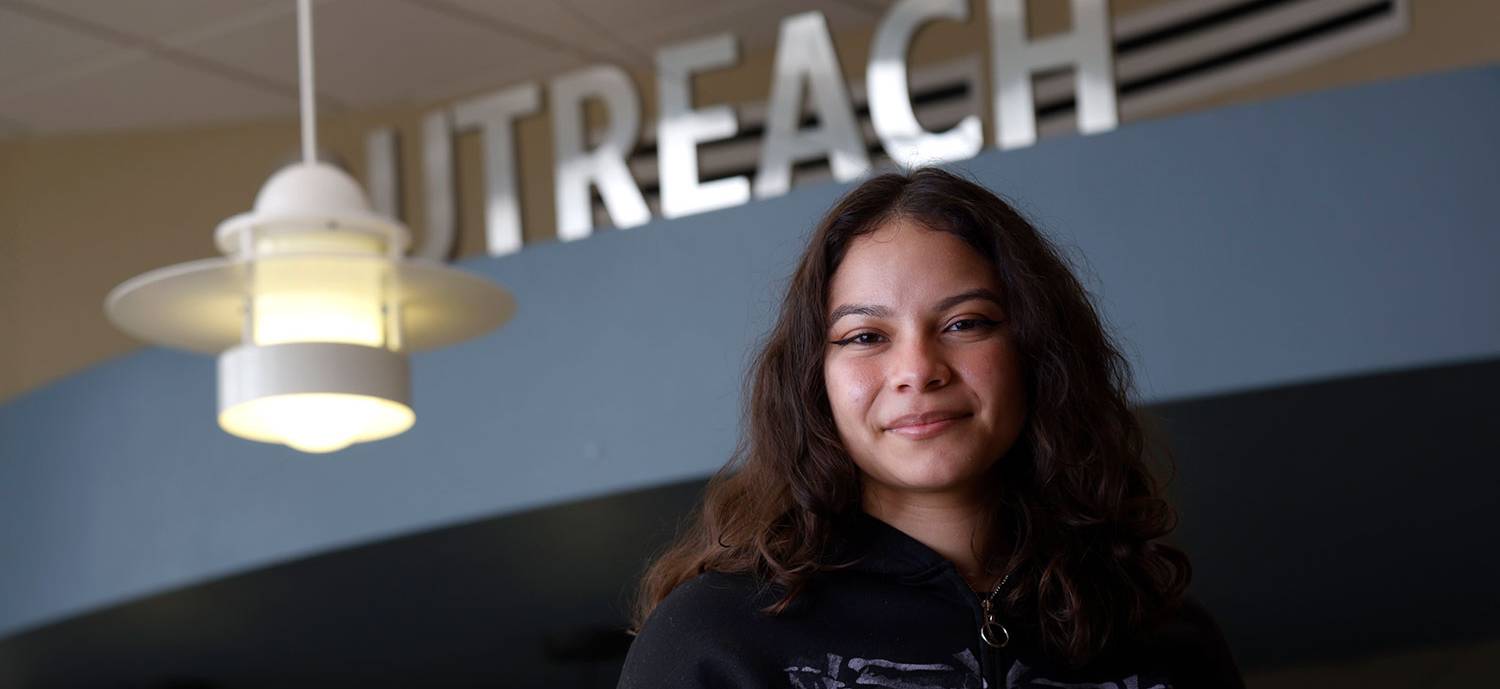 High school students earn college credit through dual enrollment
April 12, 2023

|
High school student enrollment in college courses exceeds pre-pandemic numbers
The number of high school students taking college classes through the San Diego Community College District has reached a new high, the result of a longstanding partnership between the college district and its feeder schools in the San Diego Unified School District.
Nearly 4,000 high school students are taking college classes at their high school campuses during the 2022-23 academic year, up from the COVID-19 pandemic years of 2020-21 (3,316 students) and 2021-22 (2,984 students). Before the pandemic hit, the number of high schoolers taking college classes was increasing, with 3,329 students in 2018-19, rising to 3,766 students in 2019-20.
These College, Career, and Access Pathways (CCAP) classes allow high school students to earn college credit before they even start their higher education and show them they are capable of going to college, said Sonny Nguyen, dean of enrollment services at San Diego Miramar College.
"It's an opportunity for students to get a feel of what college is like, to get a feel for the rigor and the curriculum," Nguyen said. "It builds their confidence, so they will say, 'I can go to college.'"
One student who benefitted from dual enrollment is Breanna Hinojosa, now a Miramar College student and Peer Mentor, who took college classes while she was a student at Mira Mesa High School.
"I was really intrigued that we had the opportunity to get our foot in the door and get a taste of what college was like," she said.
As a high school student, Hinojosa took an English class and a communications class taught by Miramar College instructors, and their dedication to students helped convince her to attend the college.
"I wasn't a straight-A student, so I didn't know if I could handle college," she said. "I gave it a shot, and it worked out."
The college classes, offered for free to high school students, are one benefit of a decade-long relationship between the SDCCD and the San Diego Unified School District. The relationship starts at the governing board level, with the two district boards holding annual joint meetings to develop education goals. Regular meetings between the leaders of the two districts hammer out the complex details of offering the classes.
While the dual enrollment program benefits all students, it particularly helps students who might not be able to attend college, said Gina Abbiate, a math professor and coordinator of the program at San Diego Mesa College.
"There are students who do not have the option to physically get to community college to take courses," she said. "To have these courses offered on their campus opens the door for students who otherwise don't have the same privilege."
In addition to the classes taught by college faculty at high schools, high school students can also take courses taught at college campuses. In the 2022-23 academic year, about 700 students chose that option, a decrease from the 1,015 students enrolled the previous year as the colleges continue to recover from the pandemic.
A third option for high school students to earn college credit allows students to receive credit for career education courses they took in high school by passing a college-level exam. Almost 2,900 students earned credits through articulation credit-by-exam between 2022-23, up from the previous year, when about 1,500 students got credits through an exam.