Communications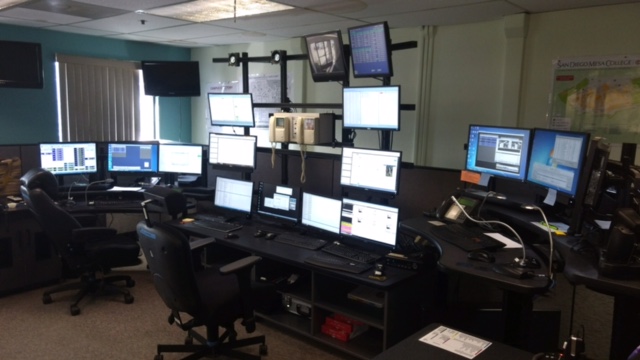 SDCCD Police dispatchers handle over 15,000 calls for service annually. These include telephone calls for service from the public to the communications center and officer initiated activity such as traffic stops and other incidents.
The SDCCD Police Dispatch Center is centrally located in Mission Valley and plays an important roll in the operations of the department. Dispatchers are responsible for dispatching all non-emergency and emergency calls for service. They screen all incoming calls and route them accordingly. They also monitor the intrusion and fire alarm systems throughout the district.
There are seven dispatchers, one lead dispatcher and one dispatch supervisor running the dispatch center 24 hours a day, 7 days a week, including holidays. Each dispatcher possesses a California State P.O.S.T. certificate and attends 24 hours of updated training every two years to keep their certification current.
Police Dispatch Center: 619-388-6405