Leadership
gREGORY a. sMITH, Acting chancellor
Greg Smith currently serves as Acting Chancellor of the San Diego Community College District and has been in this role since March 24, 2023.
He joined the SDCCD in October, 2020 as Vice Chancellor of People, Culture, and Technology Services. Mr. Smith began his career in the community college system in 2016 at Shasta College, where he served as the Director of Human Resources, Associate Vice President of Human Resources, and Interim Vice President of Administrative Services.
Prior to joining the community college system, he worked for over 12 years with the U.S. Department of Labor enforcing equal employment opportunity and affirmative action regulations for federal contractors, developing expertise in analyzing employment data, conducting discrimination investigations, and conciliating discrimination findings.
Greg is a product of the California Community College system, having started his collegiate education at Cerro Coso Community College in the Kern Community College District. He went on to earn bachelor's degrees in Political Science and English Literature at Arizona State University and a master's degree in Public Administration from the University of Southern California.
BOARD OF TRUSTEES
The San Diego Community College District is governed by its five-member, locally elected Board of Trustees and a student board member. The five trustees are elected in even-numbered years to four-year terms by the voters of San Diego.
Chancellor's Cabinet
Cabinet is composed of the Acting Chancellor Gregory Smith, four college presidents, six vice chancellors, the communications director and the executive assistant to the chancellor.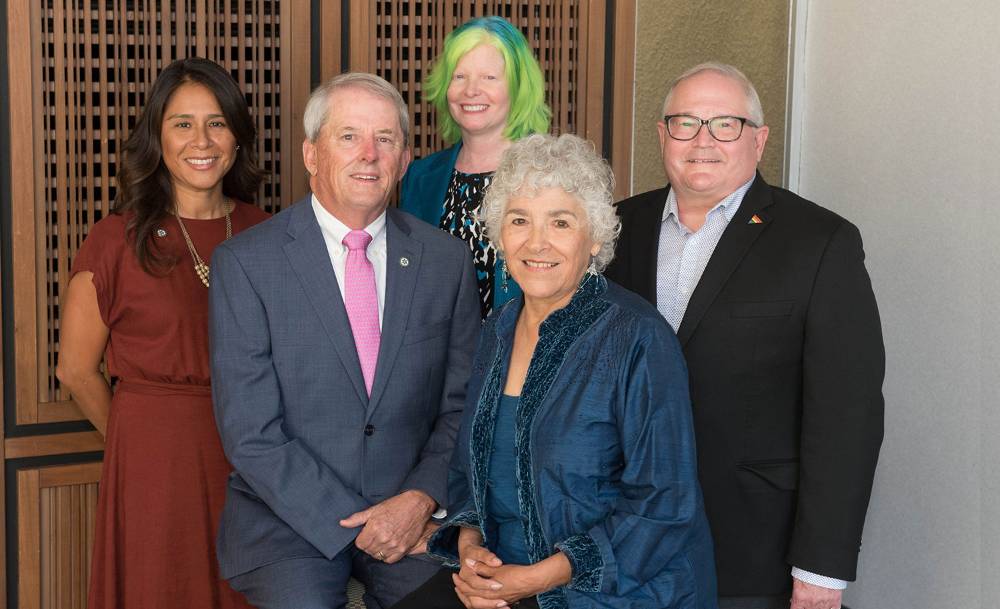 Board Of Trustees