Counseling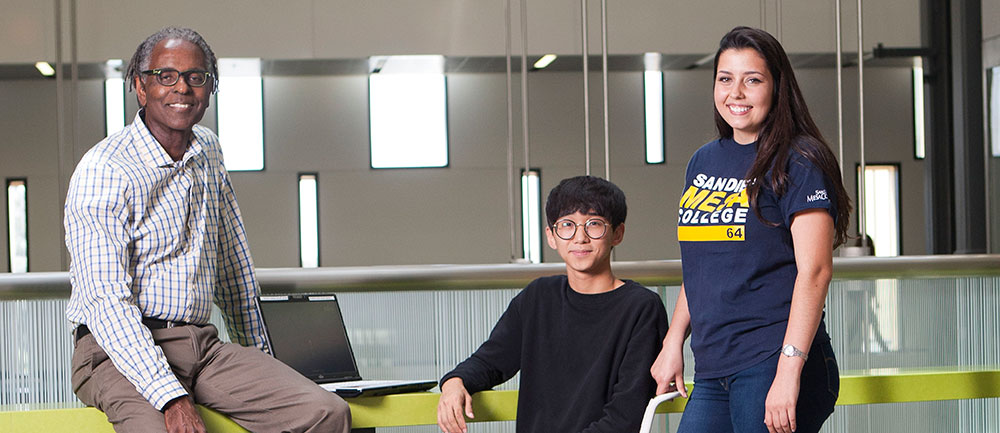 The counseling offices at San Diego City, Mesa and Miramar colleges offer a number of services to assist and facilitate academic, career and personal student growth.
Counseling Appointments
One hour counseling appointments are available to help students with educational planning, transfer planning, career planning and to discuss personal issues related to academic goals. Appointments must be scheduled in advance by contacting the Counseling Office on campus. Note that all transcripts from previously attended colleges and universities must be on file and evaluated prior to scheduling an appointment. Appointments are only available during certain times of the year. Contact the Counseling Office on campus for the most up-to-date schedule.
Contact the Counseling Office on campus or visit the college websites for more information.
Career Counseling
Counselors offer guidance to those students who are uncertain of their career path. Students are encouraged to explore career possibilities through the guidance of career counselors, use of research materials and career assessment tools.
Mental Health Counseling
College students often experience stressors while trying to balance the demands of their academic and personal lives. Without help, stress and problems can intensify, impacting personal wellness and academic success. Our goal is to help students benefit fully from the college experience by supporting personal, social, and emotional well-being that offers a welcoming environment in which to promote mental wellness including the values of Dignity, Respect, Professionalism, Cultural Competence, and Self-Worth.
San Diego County Behavioral Health Services
Personal Counseling
Students may also receive personal counseling from the Counseling Office. Counselors will provide support to those students with issues arising from managing the stress of school life and personal life. Personal counseling sessions will be kept confidential. Mental Health Services are also available. Contact the Health Services Office on campus for assistance.
Services are offered in one-hour counseling appointments, on a walk-in basis, and online.
Online Counseling
Online workshops, orientation, academic skills assessments and other counseling resources are available through the college counseling websites.
Walk-in Counseling
A 5-15 minute walk-in session is available throughout the academic year to students with brief questions. Students may walk into the Counseling Office on campus and speak with a walk-in counselor on a first-come, first-served basis.
Speak
Safety. Prevention. Education. Advocacy. Knowledge
Support Services | Confidential Support | Reporting Options | Help a Friend

SPEAK aims to unite and inspire the San Diego Community College District in cultivating a community free of violence. SPEAK provides violence prevention education and offers free and confidential services for those who have experienced sexual assault, intimate partner violence, and stalking.
If you or someone you know has experienced sexual violence or intimate partner violence, contact the Campus Advocacy Coordinator, Myisha Butler-Ibawi, at mbutler@ccssd.org for resources and assistance. Myisha is a confidential resource and any details relating to your incident will not be reported to the District without your consent.