Leadership
gREGORY a. sMITH, Acting chancellor
The district's Vice Chancellor of People, Culture, and Technology Services, Greg Smith is serving as acting chancellor while the San Diego Community College District conducts a national search for a permanent chancellor.
BOARD OF TRUSTEES
The San Diego Community College District is governed by its five-member, locally elected Board of Trustees and a student board member. The five trustees are elected in even-numbered years to four-year terms by the voters of San Diego.
Chancellor's Cabinet
Cabinet is composed of the Chancellor Contance M. Carroll, three college presidents, the president of San Diego College of Continuing Education, five vice chancellor's, the communications director and the executive assistant to the chancellor.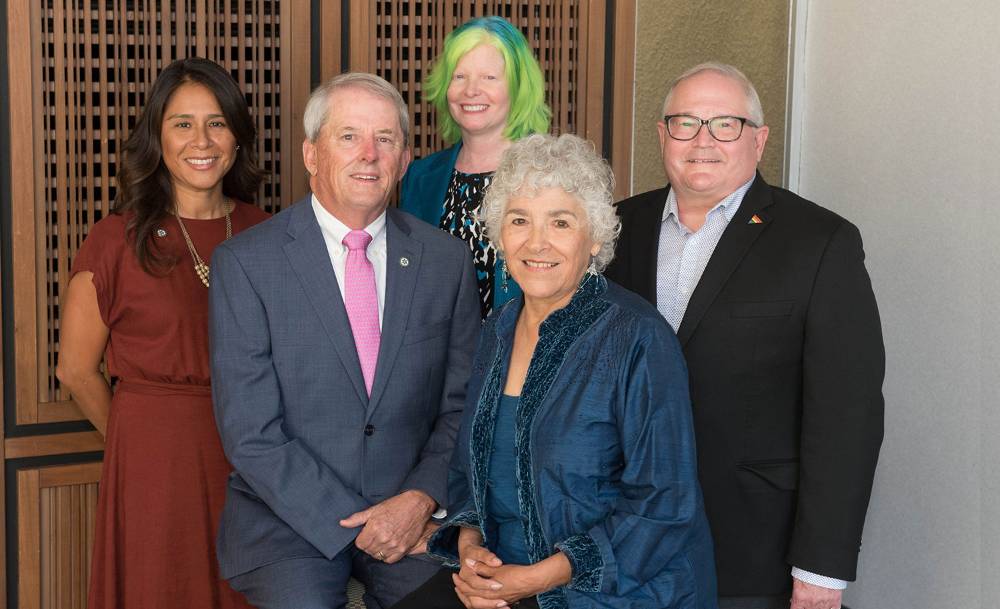 Board Of Trustees